"The Interview" with Ms. Shawna Bowden, SACM Dance Academy Director & Instructor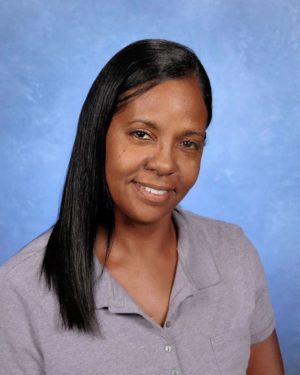 When did you know you wanted a career in dance & choreography?
I knew wanted a career in dance at the age of 12. I started my dance studies at the age of 6 at the Dance Theater of Harlem, later received a full scholarship at Alvin Ailey American Dance Theater and Martha Graham dance school. I was blessed to study many genres of dance styles that includes various techniques of Modern dance  including Horton technique, Graham technique, Limon, Dunham and Taylor technique.
My first advanced choreography developed in college. My rigorous dance studies continued Bachelor of Fine Arts (BFA) major in Dance. Student choreographies were placed on dance majors with the City Dance Company under the direction of Carolyn Adams Artistic Director. Choregraphy work continued with my students of Elegant Dance Company and Diverse Element Dance Company which includes works of "Lion King", "The Wiz", "King of our Homelands", and "Tribute to Alvin Ailey" just to name a few. I also contracted privately with Lafran Entertainment as choreographer for private events.
What are some of the highlights of your career?
Some of the highlights of my career owning my dance studio for 18 years, performing professionally with The Freeman Modern Dance Company, City Dance Company and being a Master Teacher for New York City Joffrey Ballet School Summer Intensive Program.
What have you taught?
Genres of dance taught, Ballet, Modern, Tap, Contemp, and Jazz
What is your approach/philosophy to teaching dance?
As a dance educator, I invite students to share the experience of this artistry of dance. The art of dance stimulates the brain, self esteem, courage, creative development. I offer my knowledge and accumulate memories of my creative practice and teaching experience. Through embracing a constructivist approach to my teaching practices, I encourage my students to contribute their own movement impulses, desires, and motivations to the classroom environment. I am constantly looking for new learning methodologies. By continually exploring the limits and possibilities of my own creative practices, I am better equipped to propel my students forward. As I continue to grow to work on my personal and professional development to enhance my knowledge in this industry I hope to allow the space to promote my experience.
What advice do you give your students who are interested in pursuing a career in dance?
The advice I give my students is to have a plan B because careers in dance are not promising, being a competitive industry. There are many ways to share your knowledge of dance. Be prepared to practice hard every day and train at good schools to work on physical strength mastering technique.