Title I School Advisory Council Meeting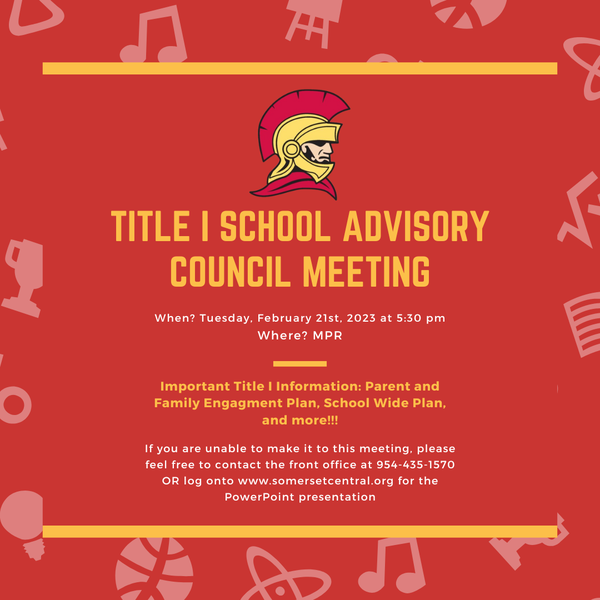 Tyler Roy, Website Coordinator
February 15, 2023
SACM Parents,
Please join us for a Title I School Advisory Council Meeting.
When? Tuesday, February 21st, 2023 at 5:30 PM
Where? MPR
Important Title I Information: Parent and Family Engagement Plan, School-Wide Plan, and more!!
If you are unable to make it to this meeting, please feel free to contact the front office at 954-435-1570 or log onto www.somersetcentral.org for the Powerpoint Presentation.