Parent-Teacher Conference Night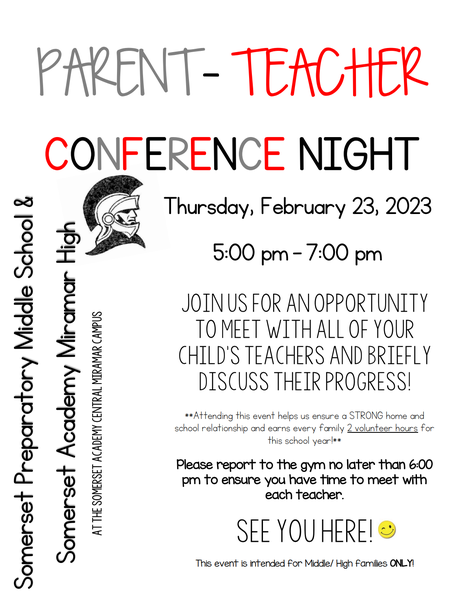 Tyler Roy, Website Coordinator
February 9, 2023
Somerset Preparatory Middle School & Somerset Academy Miramar High
At the Somerset Academy Central Miramar Campus
Tuesday, February 23, 2023, at 5 PM- 7 PM
Join us for an opportunity to meet with all of your child's teachers and briefly discuss their progress!
**Attending this event helps us ensure a STRONG home and school relationship and earns every family 2 volunteer hours for this school year**
Please report to the gym no later than 6:00 PM to ensure you have time to meet with each teacher. 
SEE YOU HERE!
This event is intended for Middle/High Families ONLY!