SACM Middle/High Elite Tutoring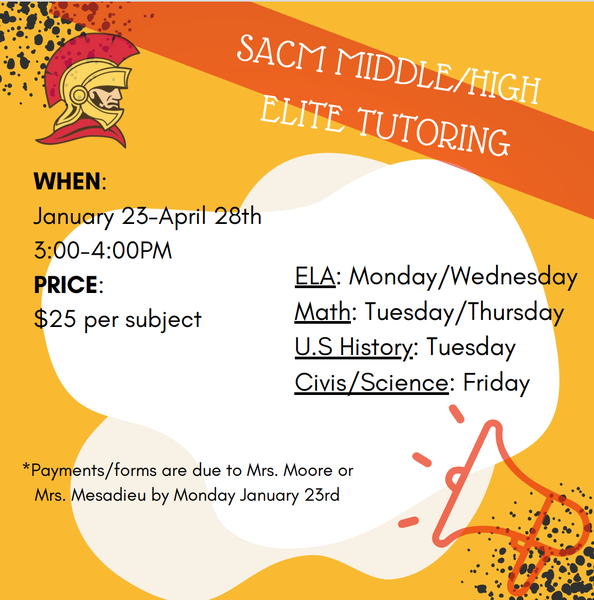 Tyler Roy, Website Coordinator
January 22, 2023
Attention Parents & Students,
SACM M/H Elite Tutoring will start on January 23rd and will run through until April 28th from 3:00-4:00 PM
Price is $25 per subject.
ELA: Monday/Wednesday
Math: Tuesday/Thursday
U.S History: Tuesday
Civics/Science: Friday
*Payments/Forms are due to Mrs. Moore or Mrs. Mesadieu by Monday January 23rd.
For more information on Elite Afterschool Tutoring, please email Ms. Moore at [email protected] Thank You!