High School Flag Football Interest Meeting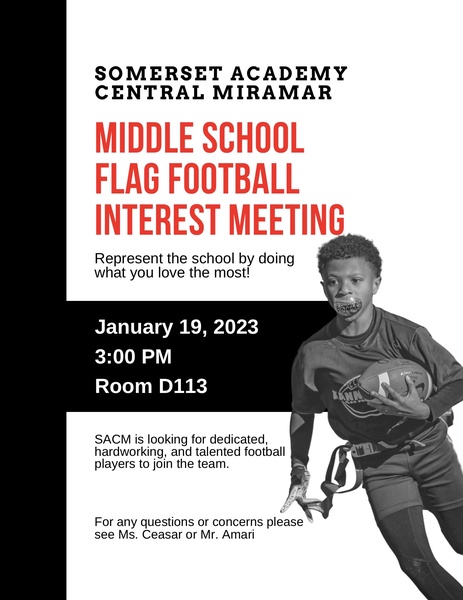 Tyler Roy, Website Coordinator
January 20, 2023
Attention SACM High Schoolers,
Are you interested in Flag Football?
Well, join us in Room D209 on January 24th.
Sign up sheet will be in Room D209 (Mr. Richardson) starting January 19th.
Must have a GPA or 2.0 from the 2nd Quarter
For any question or concerns please see Mr. Richardson or Ms. Booth.