Chocolate Bars Sales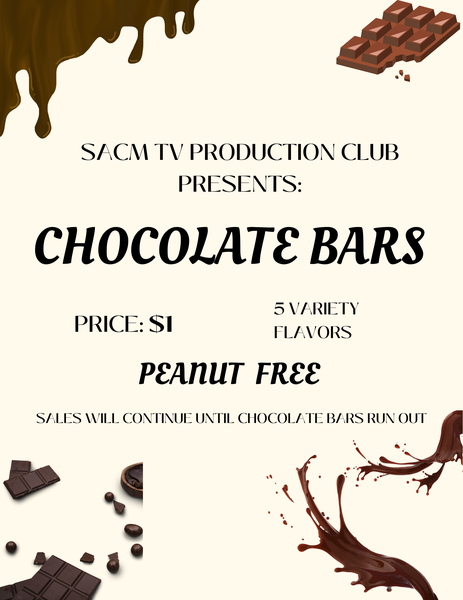 Tyler Roy, Website Coordinator
January 20, 2023
Attention SACM Warriors,
The TV Production Club will be selling chocolate bars today & all of next week.
Elementary students we will pass by your classrooms and during lunch time.
M/H Students please see a member to purchase.
The cost is $1 and we have 5 different flavors.
It is Peanut Free!