The Winter Wonderland Experience Show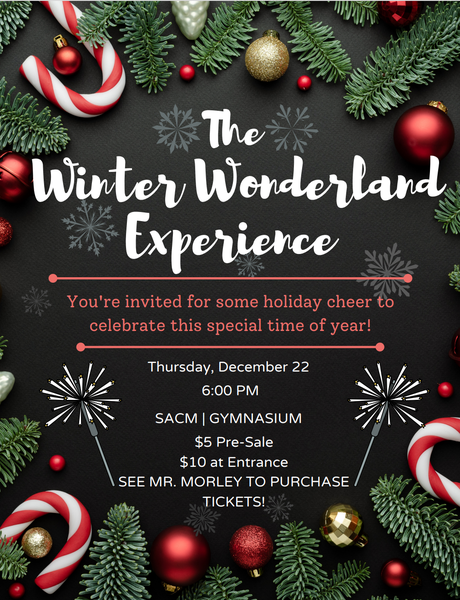 Tyler Roy, Website Coordinator
December 17, 2022
Hello Somerset Students,
Please join us on Thursday, December 22 at 6 pm for the Winter Wonderland Experience Show. This production will feature student performers from Somerset's Band, Red Swan Dance Team, Lady Dazzlers Majorette Team, and the Royal Rampage Step Team.
Please see the attached flyer for more details. Ticket sales starts today and are $5.00 per person, and $10.00 per person at the door on the day of the show. Students, please see Mr. Morley to purchase your tickets. Thank you for your generous support.