IMPORTANT ANNOUNCEMENT (SCHOOL WIDE)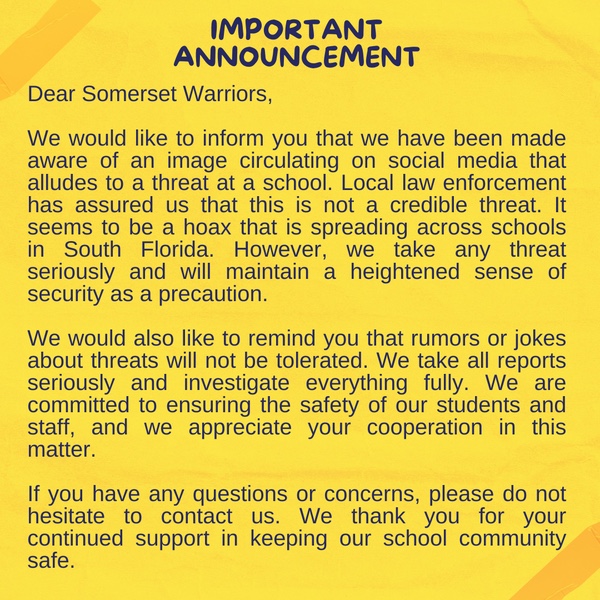 Tyler Roy, Website/App Coordinator
May 4, 2023
Dear Somerset Warriors,
We would like to inform you that we have been made aware of an image circulating on social media that alludes to a threat at a school. Local law enforcement has assured us that this is not a credible threat. It seems to be a hoax that is spreading across schools in South Florida. However, we take any threat seriously and will maintain a heightened sense of security as a precaution.
We would also like to remind you that rumors or jokes about threats will not be tolerated. We take all reports seriously and investigate everything fully. We are committed to ensuring the safety of our students and staff, and we appreciate your cooperation in this matter.
If you have any questions or concerns, please do not hesitate to contact us. We thank you for your continued support in keeping our school community safe.